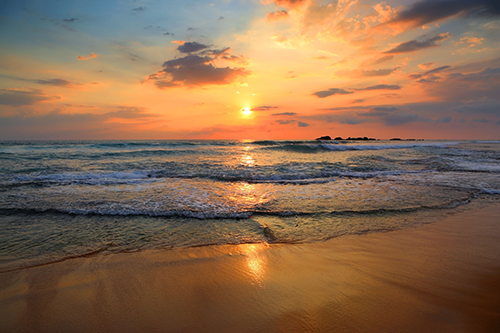 Your Trusted Financial Guide
At Minsky Financial Group, LLC, our mission is to give you confidence about your finances both now and in the future. We act as your financial advocate, and we provide straightforward, hands-on planning to support your values and goals. Our founder and principal is a CERTIFIED FINANCIAL PLANNER professional, which means he operates under high ethical standards and maintains a broad knowledge base—so you can rest assured that when we give you advice, it's done with your best interest in mind. We know that when you have a specialist in your corner looking out for you, you can let go and enjoy the present.
Our Promise to You
We genuinely care about your outcomes, and we make it our personal goal to do what's right for you one hundred percent of the time. You are never just a number to us, and one of the best things about our job is watching our clients' families and businesses grow over time. We strive to positively impact each of our clients' lives, and we serve as a trusted resource to help you make well informed decisions about your finances. At the end of the day, we want you to live your life with confidence in your future—and we're here to help make that happen.
The CFP® Difference
When you work with a CFP®, you can rest assured that your best interests are being put above all else. We have a legal and moral obligation to act as a fiduciary – which means that everything we do is held to a high standard ethically and professionally. CFP® professionals undergo rigorous training to ensure their financial planning knowledge, skills, and experience are exceed industry standards.
Code of Ethics
A CFP® professional must:
Act with honesty, integrity, competence, and diligence.

Act in the client's best interests.

Exercise due care.

Avoid or disclose and manage conflicts of interest.

Maintain the confidentiality and protect the privacy of client information.

Act in a manner that reflects positively on the financial planning profession and CFP® certification.
Principal Knowledge Topics
The educational curriculum includes 72 Principal Knowledge Topics under the categories below, as well as a comprehensive financial planning capstone course.
Investment planning

Tax planning

Retirement planning

Estate planning

Insurance planning

Financial management

Education planning
What We Do For You
What an Independent Practice Means for You
As an independent advisor, our sole focus is providing you the resources, insight, and confidence you need to accomplish your goals. Our firm is independent, which means we have the freedom—and desire—to act in your best interest first, only, and always. We've partnered with an independent RIA with the ability to leverage resources across a vast planning and investment landscape. This supports our commitment to remain free to act in your best interest, without any pressure to promote proprietary products or strategies.
In short, you come first. When you work with us, we:
Manage Your Wealth Proactively
We don't wait for you to call us; we actively monitor your progress and let you know when we think it's wise to adjust your strategies or pursue a new opportunity.
Continually Pursue Education
We regularly attend educational seminars, read industry news and articles, and pursue other learning opportunities so we can stay informed about new strategies, laws, ideas, and trends.
Collaborate With Your Trusted Advisors
We want to make wealth management simple for you, so we communicate with your other professionals on your behalf and make sure everyone is on the same page and working toward common goals.
Communicate Consistently
We believe clear, ongoing communication is key to a successful advisor-client relationship, so we keep you consistently updated about your plan and respond quickly whenever you reach out to us.
Protect Your Privacy
All our work together is confidential and secure. Whether you're just getting to know us or you're a long-time client, we ensure your personal information and data is protected with the utmost care.
The Commonwealth Advantage
Fully Independent
Commonwealth is independently owned and managed, which means the firm can act in the best interests of its financial advisors and their clients – not shareholders. Our partnership with Commonwealth supports our commitment to remain free to act in your best interest, without any pressure to promote proprietary products or strategies.
Their Role
Commonwealth offers the scale, stability, and resources that help us deliver the solutions you need. It's that infrastructure—and the always expanding wealth of resources it provides—that makes it easier for our firm to provide you with the best possible guidance and the prompt, personal service you expect and deserve.
Choice.
Through Commonwealth, we have access to robust, independent market research, financial planning expertise, and a wide universe of investment options—from individual stocks and bonds to mutual funds, exchange-traded funds, alternative investments, managed accounts, and retirement plans.
Service.
The firm's advisor-to-staff ratio is one of the best in the industry. This means staff members answer our calls promptly, execute transactions quickly and accurately, and, in general, offer our rm the same highly personalized treatment we strive to give you.
Technology.
Commonwealth's technology platform is a critical component in our ability to keep you on track with your financial goals. Its integrated web-based systems allow us to more efficiently manage your portfolio and your overall financial life.
Security.
Commonwealth is second to none in its commitment to safeguarding your privacy and ensuring that your personal data remains secure. From encryption standards to disaster recovery plans and other measures the rm employs, we are confident that the information our clients entrust us with will remain secure.
Network of Advisors
Commonwealth has a national network of over 2,000 advisors serving more than 400,000 clients. These clients have entrusted approximately $272.9 billion (As of 12/31/2021) in assets with Commonwealth.
Community Minded
Commonwealth's commitment to service doesn't end with its advisors and their clients. For more than four decades, the firm has been dedicated to serving the communities where its employees and affiliated advisors work, live, and visit. Its charitable foundation, Commonwealth Cares, works to provide contributions of time, talent, and financial support to a wide range of philanthropic causes.